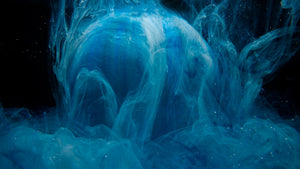 The prices for our readings, workshops, and spiritual products are listed under "Services".
All our prices are in Canadian Dollars (CAD).
If you are interested in Long-Term Coaching & Mentorship, please message use through our "Contact Us" page telling us a bit about yourself and what you are wanting to accomplish during our time together.
Most international credit cards will automatically convert CAD to your local currency and reflect that conversion rate on your credit card statement within 3-5 business days.
Currently we are based out of Vancouver, Canada. If you are booking online, you are booking a distance/virtual reading and not an in-person reading. Please note that all booking times are listed in Pacific Standard Time (PST).
Past Life Regression readings take place over the phone. Coaching and Tarot Readings take place over Facetime or WhatsApp Video Calls. All Natal Chart readings take place on Zoom, unless otherwise specified.
After booking your Natal Chart Reading, we will reach out to retrieve your personal birth information to prepare for your session.
For all session done over the phone, Matthew will personally send you a same-day reminder text so you know the number from which he will be calling you from. Upon check out, please ensure your email and contact number are both correct for clear and easy communication.
If you do not receive your confirmation email after checkout, please check your spam folder. If it is still not there, contact us with your invoice number to ensure we have the correct email and contact information for your appointment.
As restrictions loosen up, we are amenable to in-person readings, parties, and corporate speaking opportunities. Our prices for in-person readings and events are different from the pricing currently listed on our website.
If you are interested in working with Matthew in person, in any capacity, please send us a message through our "Contact Us" page and provide any pertinent details (Tentative dates, Type of Reading, Total Amount of People in attendance, Desired Address of Reading, etc.)
At this time, Matthew does not do readings out of his home or a designated studio, but is open to travelling in order to meet the needs and desires you have for your time together.
Clients are allowed to reschedule their session provided they send an email to Still Water Alchemy within 24 hours of their appointment time. Messages sent through social media accounts do not qualify and will not be used.
Matthew is vigilant about promptness and beginning his sessions right on the minute. If you do not answer your call or show up for your Zoom meeting, the session time will remain open for ten minutes. If you fail to show up, or are in a busy and noisy setting where you cannot be heard, the session will be cancelled and your payment will be forfeited.
Matthew takes pride in showing up at full capacity to serve his clients at a superlative and professional manner. Please respect the commitment you made by also showing up at your fullest to receive the most out of your reading together.
If Matthew needs to reschedule for any reason, he will give you as much notice as possible and will reschedule your session to a date that is amenable to all parties involved.
After your payment is processed, you will receive an email with any pertinent downloadable content for said Workshop/eBook. This often happens immediately after payment is processed, but in rare cases (or sometimes during Mercury Retrograde) the email can come through a few minutes after payment is collected.
Please also ensure you check your junk/spam email as sometimes email domains have strict privacy settings in place to protect your main inbox.
If you still have not received your Workshop, please email us with the Full Name used to place the order, and your Invoice Number, and we will respond back as soon as possible to send over the Workshop accordingly.
If you are trying to book in for a 1-1 Reading and no dates/times are available, it means we are fully booked.
If you are interested in being on our Waitlist, please send us a message through our "Contact Us" page and we will notify you when a session becomes available.
We understand that everyone is busy. However, Matthew will always send the Zoom files from his 1-1 Sessions within 24 Hours of the session via WeTransfer.
If after 24 Hours you did not receive the files, please contact Matthew and he will resend the files promptly to you.
WeTransfer gives you thirty days to download and save the files to a safe and secure place for future reference. If you require us to resend the files to you, after the thirty days have expired, there will be a $50 CAD administration fee plus applicable taxes.
Please note that Matthew regularly deletes past Zoom files to protect the privacy of his clients. Thus, please take due care to back up and save any Zoom files you wish to preserve for future examination and study.
At this time, we only have one page on Instagram and TikTok under the handle of @stillwateralchemy.
None of the staff from Still Water Alchemy will ever message you and offer unsolicited readings. All bookings take place either online through our website, or through a proper invoicing channel like Square or PayPal. If you ever get approached, by any spiritual business, to send them money through Zelle, Cash App, or Friends/Family PayPal channels, please use discernment and ask yourself how professional that business/company is.
The best practice when getting spammed online, especially through Instagram, is to report and block that account to prevent them from targeting others.
Currently, Matthew is working on several projects and courses related to Astrology and Spirituality.
Right now, we have our 2022 Astrology Guide which was written by Matthew. The Guide breaks down every major transit, lunation, retrograde, and eclipse over the coming months. On our YouTube Channel, Matthew releases a new video every Monday that breaks down the weekly transits day by day.
We also have a Spirit and the Stars eBook available for $9.99 CAD that answers common questions Matthew has received over the years regarding Spirituality, Tarot, and Astrology.
If you sign up for our email subscription service, we will notify you when Astrology Courses become available in the future.
Our Social Media channels have free content regarding a variety of Astrological Topics, including weekly breakdowns on our Youtube channel to better understand how the transits are affecting us on a Collective level.
If you are looking for a product that answers this question, and many more, we encourage you to check out our Spirit and the Stars eBook which is dedicated to answering FAQ Matthew has received over the years.
My first session with Matthew at Still Water Alchemy was a Natal Chart reading and I learned so much about myself! I have replayed the recording of my reading several times to make notes because he provided so much information in our hour long session and I didn't want to miss any details. It spurred my fascination with Astrology and also helped me to understand myself on a deeper level. I loved Matthew's vibe right away and decided to book some coaching sessions with him to help connect more with my purpose and figure out what my next steps would be with my career. Each session left me feeling empowered, encouraged, and motivated to keep moving in the direction of my dreams. Matthew provided so many tools that I still use daily as reminders of my own power and also taught me a lot about the unique aspects of my chart that I can capitalize on (as well the ones to be wary of). I would highly recommend working with Matthew if you're feeling stuck and in need of some guidance and accountability. Since working with him I have felt more in flow and aligned with my path. Well worth the investment and I look forward to more Still Water sessions in the future!

- Claire Davis
Matthew was a HUGE support on my journey to empowering myself, unlocking hidden talents, releasing the past, and finding structure moving forward. I check in with him frequently just to make sure my energy is going into the right things and he never ceases to amaze me! I highly recommend him!!

- CHRIS CORSINI
My time with Matthew of Still Water Alchemy was nothing short of spectacular! I was referred to him through a friend after I noticed a huge change in her and her life. I was feeling "lost at sea" at the time and I needed some direction, so I took a chance on a life coaching package. It was one of the best investments I've ever made! Within the first session I could feel my energy already changing and I was already feeling more hopeful. I accomplished so much in the few months we worked together. I dumped a toxic relationship, created new boundaries, started feeling like a boss bitch again, launched my own business, changed the outlook on my life and what could be achieved. Matthew pushed me to take leaps and grow in a very supportive, loving and fun environment. His tarot and astrology are always on point and I just love how passionate he is about helping people! He still continues to inspire me daily. I would recommend anyone who needs some direction , inspiration or a push in life to Matthew. 10/10 one of the most meaningful times and relationships of my life.

-Shea Carnegie
Stepping into the light of your personal truth and power is not for the faith of heart. Without the guidance and encouragement from Matthew of Still Water Alchemy, I would not be where I am currently sitting in my life's journey. Matthew's dedication to detail and thirst for knowledge of tarot, universal energy and astrology allows him to bring himself fully to every reading and coaching session. Every insight he has given me to better understand my internal energies, emotions and habitual patterns has helped me better navigate the universal energies that are currently surrounding us all. Thus, I am pushing myself where and when I need to 'push' and harvesting a healthier internal dialogue to take on the world with a clearer vision of what I want to achieve most. I encourage anyone to reach out to Still Water Alchemy for a tarot reading at MINIMUM to begin to unlock their greater personal power and step into their own spotlight.

- Frances Young
I initially saw Matthew for tarot readings, and later moved on to life coaching sessions. Matthew goes above and beyond in many ways such as decoding my dreams, giving me the tools to protect my energy and, reword my thoughts to align best with attaining my goals. Since meeting Matthew I've made huge strides in my relationship and career goals. Only a few weeks after our first life coach session I received something I had been manifesting for years. I always leave our sessions feeling confident and uplifted. I'm more secure in my future now knowing even if I stray off path Matthew is always one call away from guiding me in the right direction!

- Rachel L
Matthew of Still Water Alchemy has been a huge blessing to me on my spiritual path, from his monthly tarot pulls for each sign, his amazing birth chart reading and moon workshops. All of these services along with his beautiful spirit have led me to once again put myself out there and get back to my own spiritual calling. He is literally a godsend and I will continue to refer others to him for all of his services. The reciprocal interaction is refreshing in these present times. Forever grateful for the work he does! Best investment I made in 2020.

- Athena Q
I've had several readings with Matthew and each time is better than the last. He's grown so much on his spiritual journey. I love his little insights and visions. He is very connected and grounded, which makes it comfortable to share/open up, when being vulnerable isn't easy. Thanks Matthew!

- MAXXIM
Working with Matthew has been life-changing. His intuitive ability to read and interpret the ancient wisdoms from tarot and astrology and translate them into meaningful, real-life insights is truly unparalleled. The clarity I have gained from his guidance and life-coaching has helped me clear my internal chaos and build a successful online business and navigate life better in general.
 Matthew's patience, passion, and pragmatism make him a natural at helping you get out of your own way and develop the confidence and tools you need to stand up and start living your BEST LIFE! If you are looking to level up and starting getting the best out of yourself and LIFE, you MUST book in with Matthew!

- AISHA, FOUNDER OF AISHAFIT
When I attended the beautiful Full Moon workshop Matthew held, he introduced me to his skills and impressively invited me to his tarot reading world.
 Matthew's view and interpretation of my cards really gave me a better understanding of what was happening in my life. He's extremely professional and super respectful and made me super comfortable during my first experience. I enjoy his positive, inspiring energy very much - I highly recommend his services!!

- SYMONA
He has already become what we are all striving to be - naturally intuitive and fully in tune with the energies around us. I am very particular with who I share my energy with, but I was drawn to him. I'm so grateful that I listed to my gut, because his love and reading were exactly what I needed, but was too afraid to ask. You're doing yourself a favour by using his services!

- KIRAN B
By accessing this website we assume you accept these terms and conditions. Do not continue to use Still Water Alchemy Corporation if you do not agree to take all of the terms and conditions stated on this page.
The following terminology applies to these Terms and Conditions, Privacy Statement and Disclaimer Notice and all Agreements: "Client", "You" and "Your" refers to you, the person log on this website and compliant to the Company's terms and conditions. "The Company", "Ourselves", "We", "Our" and "Us", refers to our Company. "Party", "Parties", or "Us", refers to both the Client and ourselves.
All terms refer to the offer, acceptance and consideration of payment necessary to undertake the process of our assistance to the Client in the most appropriate manner for the express purpose of meeting the Client's needs in respect of provision of the Company's stated services, in accordance with and subject to, prevailing law of Canada.
Any use of the above terminology or other words in the singular, plural, capitalization and/or he/she or they, are taken as interchangeable and therefore as referring to same.
At Still Water Alchemy Corporation, accessible from https://stillwateralchemy.com, one of our main priorities is the privacy of our visitors. This Privacy Policy document contains types of information that is collected and recorded by Still Water Alchemy Corporation and how we use it.
If you have additional questions or require more information about our Privacy Policy, do not hesitate to contact us.
General Data Protection Regulation (GDPR)
We are a Data Controller of your information.
Still Water Alchemy Corporation legal basis for collecting and using the personal information described in this Privacy Policy depends on the Personal Information we collect and the specific context in which we collect the information:
Still Water Alchemy Corporation needs to perform a contract with you. You have given Still Water Alchemy Inc. permission to do so. Processing your personal information is in Still Water Alchemy Inc. legitimate interests. Still Water Alchemy Inc. needs to comply with the law
Still Water Alchemy Corporation will retain your personal information only for as long as is necessary for the purposes set out in this Privacy Policy. We will retain and use your information to the extent necessary to comply with our legal obligations, resolve disputes, and enforce our policies.
If you are a resident of the European Economic Area (EEA), you have certain data protection rights. If you wish to be informed what Personal Information we hold about you and if you want it to be removed from our systems, please contact us.
In certain circumstances, you have the following data protection rights:
The right to access, update or to delete the information we have on you. The right of rectification. The right to object. The right of restriction. The right to data portability. The right to withdraw consent.
Log Files
Still Water Alchemy Corporation follows a standard procedure of using log files. These files log visitors when they visit websites. All hosting companies do this and a part of hosting services' analytics. The information collected by log files include internet protocol (IP) addresses, browser type, Internet Service Provider (ISP), date and time stamp, referring/exit pages, and possibly the number of clicks. These are not linked to any information that is personally identifiable. The purpose of the information is for analyzing trends, administering the site, tracking users' movement on the website, and gathering demographic information.
Cookies and Web Beacons
Like any other website, Still Water Alchemy Corporation uses 'cookies'. These cookies are used to store information including visitors' preferences, and the pages on the website that the visitor accessed or visited. The information is used to optimize the users' experience by customizing our web page content based on visitors' browser type and/or other information.
Privacy Policies
You may consult this list to find the Privacy Policy for each of the advertising partners of Still Water Alchemy Corporation.
Third-party ad servers or ad networks uses technologies like cookies, JavaScript, or Web Beacons that are used in their respective advertisements and links that appear on Still Water Alchemy, which are sent directly to users' browser. They automatically receive your IP address when this occurs. These technologies are used to measure the effectiveness of their advertising campaigns and/or to personalize the advertising content that you see on websites that you visit.
Note that Still Water Alchemy Corporation has no access to or control over these cookies that are used by third-party advertisers.
Third Party Privacy Policies
Still Water Alchemy's Privacy Policy does not apply to other advertisers or websites. Thus, we are advising you to consult the respective Privacy Policies of these third-party ad servers for more detailed information. It may include their practices and instructions about how to opt-out of certain options.
You can choose to disable cookies through your individual browser options. To know more detailed information about cookie management with specific web browsers, it can be found at the browsers' respective websites.
Children's Information
Another part of our priority is adding protection for children while using the internet. We encourage parents and guardians to observe, participate in, and/or monitor and guide their online activity.
Still Water Alchemy Corporation does not knowingly collect any Personal Identifiable Information from children under the age of 13. If you think that your child provided this kind of information on our website, we strongly encourage you to contact us immediately and we will do our best efforts to promptly remove such information from our records.
Online Privacy Policy Only
Our Privacy Policy applies only to our online activities and is valid for visitors to our website with regards to the information that they shared and/or collect in Still Water Alchemy. This policy is not applicable to any information collected offline or via channels other than this website.
Consent
By using Still Water Alchemy Corporation's website, you hereby consent to our Privacy Policy and agree to its terms.
We employ the use of cookies. By accessing Still Water Alchemy, you agreed to use cookies in agreement with the Still Water Alchemy's Corporation Privacy Policy.
Most interactive websites use cookies to let us retrieve the user's details for each visit. Cookies are used by our website to enable the functionality of certain areas to make it easier for people visiting our website. Some of our affiliate/advertising partners may also use cookies.
Account related cookies
If you create an account with us then we will use cookies for the management of the signup process and general administration. These cookies will usually be deleted when you log out however in some cases they may remain afterwards to remember your site preferences when logged out.
Login related cookies
We use cookies when you are logged in so that we can remember this fact. This prevents you from having to log in every single time you visit a new page. These cookies are typically removed or cleared when you log out to ensure that you can only access restricted features and areas when logged in.
Email newsletters related cookies
This site offers newsletter or email subscription services and cookies may be used to remember if you are already registered and whether to show certain notifications which might only be valid to subscribed/unsubscribed users.
Orders processing related cookies
This site offers e-commerce or payment facilities and some cookies are essential to ensure that your order is remembered between pages so that we can process it properly.
Surveys related cookies
From time to time we offer user surveys and questionnaires to provide you with interesting insights, helpful tools, or to understand our user base more accurately. These surveys may use cookies to remember who has already taken part in a survey or to provide you with accurate results after you change pages.
Forms related cookies
When you submit data to through a form such as those found on contact pages or comment forms cookies may be set to remember your user details for future correspondence.
Site preferences cookies
In order to provide you with a great experience on this site we provide the functionality to set your preferences for how this site runs when you use it. In order to remember your preferences we need to set cookies so that this information can be called whenever you interact with a page is affected by your preferences.
Third Party Cookies
In some special cases we also use cookies provided by trusted third parties. The following section details which third party cookies you might encounter through this site.
This site uses Google Analytics which is one of the most widespread and trusted analytics solution on the web for helping us to understand how you use the site and ways that we can improve your experience. These cookies may track things such as how long you spend on the site and the pages that you visit so we can continue to produce engaging content.
For more information on Google Analytics cookies, see the official Google Analytics page.
Third party analytics are used to track and measure usage of this site so that we can continue to produce engaging content. These cookies may track things such as how long you spend on the site or pages you visit which helps us to understand how we can improve the site for you.
From time to time we test new features and make subtle changes to the way that the site is delivered. When we are still testing new features these cookies may be used to ensure that you receive a consistent experience whilst on the site whilst ensuring we understand which optimizations our users appreciate the most.
As we sell products it's important for us to understand statistics about how many of the visitors to our site actually make a purchase and as such this is the kind of data that these cookies will track. This is important to you as it means that we can accurately make business predictions that allow us to monitor our advertising and product costs to ensure the best possible price.
The Google AdSense service we use to serve advertising uses a DoubleClick cookie to serve more relevant ads across the web and limit the number of times that a given ad is shown to you.
For more information on Google AdSense see the official Google AdSense privacy FAQ.
We use adverts to offset the costs of running this site and provide funding for further development. The behavioral advertising cookies used by this site are designed to ensure that we provide you with the most relevant adverts where possible by anonymously tracking your interests and presenting similar things that may be of interest.
Several partners advertise on our behalf and affiliate tracking cookies simply allow us to see if our customers have come to the site through one of our partner sites so that we can credit them appropriately and where applicable allow our affiliate partners to provide any bonus that they may provide you for making a purchase.
We also use social media buttons and/or plugins on this site that allow you to connect with your social network in various ways. For these to work the following social media sites including; {Instagram, Facebook, TikTok, Youtube, Twitter and any other social platforms integrated in the future}, will set cookies through our site which may be used to enhance your profile on their site or contribute to the data they hold for various purposes outlined in their respective privacy policies.
You can prevent the setting of cookies by adjusting the settings on your browser (see your browser Help for how to do this). Be aware that disabling cookies will affect the functionality of this and many other websites that you visit. Disabling cookies will usually result in also disabling certain functionality and features of the this site. Therefore it is recommended that you do not disable cookies.
Unless otherwise stated, Still Water Alchemy Corporation and/or its licensors own the intellectual property rights for all material on Still Water Alchemy. All intellectual property rights are reserved. You may access this from Still Water Alchemy Corporation for your own personal use subjected to restrictions set in these terms and conditions.
You must not:
-Republish material from Still Water Alchemy without consent. 
-Sell, rent or sub-license material from Still Water Alchemy
-Reproduce, duplicate or copy material from Still Water Alchemy
-Redistribute content from Still Water Alchemy
This Agreement shall begin on the date hereof. 
Parts of this website offer an opportunity for users to post and exchange opinions and information in certain areas of the website. Still Water Alchemy does not filter, edit, publish or review Comments prior to their presence on the website.
Comments do not reflect the views and opinions of Still Water Alchemy Corporation, its agents and/or affiliates.
Comments reflect the views and opinions of the person who post their views and opinions. To the extent permitted by applicable laws, Still Water Alchemy shall not be liable for the Comments or for any liability, damages or expenses caused and/or suffered as a result of any use of and/or posting of and/or appearance of the Comments on this website.
Still Water Alchemy Corporation reserves the right to monitor all Comments and to remove any Comments which can be considered inappropriate, offensive or causes breach of these Terms and Conditions.
You warrant and represent that:
-You are entitled to post the Comments on our website and have all necessary licenses and consents to do so;
-The Comments do not invade any intellectual property right, including without limitation copyright, patent or trademark of any third party;
-The Comments do not contain any defamatory, libelous, offensive, indecent or otherwise unlawful material which is an invasion of privacy
-The Comments will not be used to solicit or promote business or custom or present commercial activities or unlawful activity.
You hereby grant Still Water Alchemy a non-exclusive license to use, reproduce, edit and authorize others to use, reproduce and edit any of your Comments in any and all forms, formats or media.
The following organizations may link to our Website without prior written approval:
-Search engines;
-News organizations;
-Online directory distributors may link to our Website in the same manner as they hyperlink to the Websites of other listed businesses; and
-System wide Accredited Businesses except soliciting non-profit organizations, charity shopping malls, and charity fundraising groups which may not hyperlink to our Web site.
These organizations may link to our home page, to publications or to other Website information so long as the link: (a) is not in any way deceptive; (b) does not falsely imply sponsorship, endorsement or approval of the linking party and its products and/or services; and (c) fits within the context of the linking party's site.
We may consider and approve other link requests from the following types of organizations:
-commonly-known consumer and/or business information sources;
-dot.com community sites;
-associations or other groups representing charities;
-online directory distributors;
-internet portals;
-educational institutions and trade associations.
We will approve link requests from these organizations if we decide that: (a) the link would not make us look unfavorably to ourselves or to our accredited businesses; (b) the organization does not have any negative records with us; (c) the benefit to us from the visibility of the hyperlink compensates the absence of Still Water Alchemy Corporation; and (d) the link is in the context of general resource information.
These organizations may link to our home page so long as the link: (a) is not in any way deceptive; (b) does not falsely imply sponsorship, endorsement or approval of the linking party and its products or services; and (c) fits within the context of the linking party's site.
If you are one of the organizations listed in paragraph 2 above and are interested in linking to our website, you must inform us by sending an e-mail to Still Water Alchemy Corporation.
Please include your name, your organization name, contact information as well as the URL of your site, a list of any URLs from which you intend to link to our Website, and a list of the URLs on our site to which you would like to link. Wait 2-3 weeks for a response.
Approved organizations may hyperlink to our Website as follows:
-By use of our corporate name; or
-By use of the uniform resource locator being linked to; or
-By use of any other description of our Website being linked to that makes sense within the context and format of content on the linking party's site.
No use of Still Water Alchemy's logo or other artwork will be allowed for linking absent a trademark license agreement.
Without prior approval and written permission, you may not create frames around our Webpages that alter in any way the visual presentation or appearance of our Website.
Still Water Alchemy Corporation shall not be held responsible for any content that appears on a third party website or affiliate . You agree to protect and defend us against all claims. No link(s) should appear on any third party websites or affiliates that may be interpreted as libelous, obscene or criminal, or which infringes, otherwise violates, or advocates the infringement or other violation of, any third party rights.
To the maximum extent permitted by applicable law, Still Water Alchemy Corporation excludes all representations, warranties and conditions relating to our website and the use of this website. Nothing in this disclaimer will:
-limit or exclude our or your liability for death or personal injury;
-limit or exclude our or your liability for fraud or fraudulent misrepresentation;
-limit any of our or your liabilities in any way that is not permitted under applicable law; or
-exclude any of our or your liabilities that may not be excluded under applicable law.
The limitations and prohibitions of liability set in this Section and elsewhere in this disclaimer: (a) are subject to the preceding paragraph; and (b) govern all liabilities arising under the disclaimer, including liabilities arising in contract, in tort and for breach of statutory duty.
As long as the website and the information and services on the website are provided free of charge, we will not be liable for any loss or damage of any nature.
Still Water Alchemy has the right to make any updates and is subject to change anytime without notice. Still Water Alchemy practitioners do not diagnose any medical/psychological conditions of any kind and will not interfere with any medical prescriptions/treatment that are currently in place from a licensed medical professional. Any work we do is complementary to therapy and is not meant to replace any medical care. Any coaching done with Tarot, Astrology, Intuitive Channeling, and Past Life Regression is solely for entertainment purposes only. These spiritual channels do not guarantee a fixed outcome, nor should they be used in place of prescribed medication or therapy from alicensedtherapist.